2019 Aurora Prize :: Two Weeks Left to Nominate a Hero!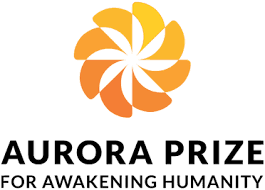 More info: https://auroraprize.com/en/prize/detail/about
The Aurora Humanitarian Initiative is calling for nominations for inspiring humanitarians who go to extreme lengths to save the lives of others for the fourth annual Aurora Prize
Nominations are now open for the 2019 Aurora Prize for Awakening Humanity, a global humanitarian award presented by the Aurora Humanitarian Initiativerecognizing those who change and save lives, often at risk to themselves. The Aurora Prize is granted on behalf of the survivors of the Armenian Genocide and in gratitude to their saviors.
Nominations are open to the public and can be made for candidates who have put their life, health, freedom, reputation or livelihood at risk to preserve human life. After being submitted through the online portal, nominations are reviewed by an esteemed Expert Panel, and the Aurora Humanitarians and ultimate Aurora Prize Laureate are chosen by the Prize Selection Committee. The Committee is chaired by actor and philanthropist George Clooney and includes Nobel Laureates Oscar Arias, Shirin Ebadi and Leymah Gbowee; former president of Ireland Mary Robinson; human rights activist Hina Jilani; former foreign minister of Australia and President Emeritus of the International Crisis Group Gareth Evans; former president of Mexico, Ernesto Zedillo; Director of the Institute of Global Health Innovation at Imperial College London, Lord Ara Darzi; former US Ambassador to the United Nations, Samantha Power; and co-founder of Médecins Sans Frontières and former French Foreign Minister, Bernard Kouchner.
A description of the Aurora Prize criteria and selection process can be found on the Prize website. Nominations for the 2019 Aurora Prize will close on September 30, 2018.