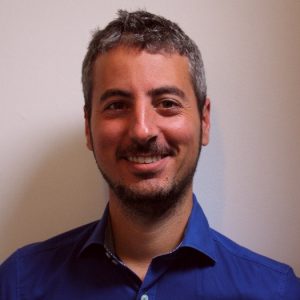 Diego Naranjo
Diego Naranjo
Occupation: Senior Policy Advisor a European Digital Rights (EDRi)
EMA Year: 2010-2011
Thesis: Watching the watchmen: the defence and promotion of human rights by human rights defenders in local, national and international contexts and the protection of their activity
On the EMA programme
After co-founding a human rights organisation in Andalusia (Grupo 17 de Marzo) and working as a lawyer for many years in Spain, I decided I wanted to try to find a full-time job related to human rights. After discussing with my professor of International Law in Seville, he suggested me to apply for EMA as a first good step in that direction.
Most memorable EMA experience
The field trip to Kosovo was a great experience since it gave us the opportunity to meet a wide range of professionals working there. It was a great experience to stay with a local family and hearing their views on present, past and future and how they saw the involvement of the international community. Finally, it was a great way to have a farewell party with everyone before we headed to our different destinations to prepare our thesis.
On the EMAlumni Association
I see the Association as a great way to stay in touch with fantastic professionals from all over Europe (and beyond) and share experiences, make connections and learn from each other. I would like the Association to get more involved in policy discussions and being more activist if possible, but I understand the constraints of budget and time of people involved in the association.