Children's Rights Corner
Welcome to our Children's Rights Corner
Here you will get to know how our alumni make a difference in the realisation of children's rights in many corners of the world, from Latin America to Asia-Pacific.
The Global Campus Alumni (GCA) is a unique international human rights network of alumni. It is the umbrella association of seven regional alumni network / associations. Our members are comprised of the graduates of the Global Campus of Human Rights' programmes.
GCA builds connections, create opportunities and shares expertise amongst currently nearly 4,000 GC graduates and this project focuses on the strengthening this global network with regards to its children's rights.
#CRC30
30 years passed since world leaders adopted the Convention on the Rights of the Child.
Many alumni from Global Campus of Human Rights dedicated their lives to transform children's lives around the world, see some of their stories.
E-Cards
To send an e-card, click on the picture you want to send and then fill in the form.
Alternatively, you can download double sided PDF postcards here: Marta Melanie Diana Tara
Our Children's Rights Champions
Click on the pictures for more information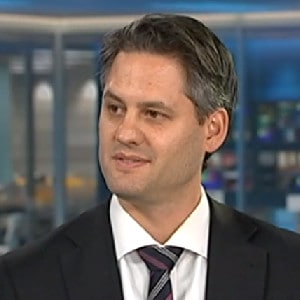 Marco
Marco
Marco Blanco
GC Europe (EMA cohort 2010/ 2011)
Bio
Marco Blanco is an industry leader & child safeguarding authority, regular keynote speaker, and media commentator. He is the founder and managing director of Child Safeguard.
I was born and raised in Sydney, Australia to a Maori New Zealander mother and a father from Galicia, Spain. My diverse background ingrained in me a strong sense of social justice from a young age which evolved into a passion for human rights.
I studied law and political science at University and practiced as a litigation lawyer for close to 10 years prior to attending the EMA Master's course in Venice.
What motivates you to work on children's rights?
I strongly believe that society's true test of decency is measured by how well it treats children and young people. After I completed the EMA degree I worked for an International Foundation specializing in the promotion of child rights. I opened a regional office in Bangkok that oversaw social development projects and was responsible for the implementation of child protection frameworks. We developed projects that aimed to empower extremely vulnerable groups of children and youth that were victims of sex tourism, HIV, homelessness, and discrimination and provide opportunities for a better life.
My experience reinforced my view of how critically important it is to promote the realization of child rights, prevent harm and create safe environments.
What gives you hope regarding the current developments and the future of children's rights?
After working in Europe and in Asia in the area of ​​child rights and child protection for some years I moved back to Australia. In 2013 the Australian Government initiated a comprehensive inquiry into the sexual abuse of children in institutional settings. The inquiry created a monumental shift in how society views child rights and led to significant legal reforms. I identified a growing need to provide organizations with tailored consultancy and legal advice in the implementation of child safe policies, procedures and practices.
I founded Child Safeguard in 2015. Child Safeguard is an award-winning firm that helps organizations prevent harm to children and keep them safer. Our experts advise organizations how to build a Child Safe Organization and how to implement Best Practice in Child Safety. We provide consultancy, training and legal services to child-related organizations and our core services include Child Safe Audits, Design of Child Safe Policies and Procedures, delivery of Child Safe Training and Child Safe Certification. We also provide expert reports in child abuse litigation.
Accordingly, our work gives us an incredible sense of hope that child safeguarding is becoming more embedded throughout society, as legal reforms have driven organizations to become more child focussed.
Which skill/knowledge that you acquired during the master are you currently using in your work?
On reflection, I was enormously enriched by my EMA experience. I met new like minded friends, enjoyed the multi-disciplinary approach, and was fortunate to live in Venice, such a beautiful city.
However, my most cherished experience was meeting my partner, Elettra. We now have a baby son who is almost 1 year old. Now that I have my own son, my passion is stronger than ever to protect children and give them the opportunity to thrive.
Stay tuned for more!
We are currently working on the creation of a standing alumni-working group/hub on children's rights for on-going information sharing and exchange of expertise. If you want to get involved and/or have suggestions, please write to us via info@globalcampusalumni.org .
We are also regularly updating this page with exclusive content and details about the activities developed by the experts in our network.