Children's Rights Corner
Welcome to our Children's Rights Corner
Here you will get to know how our alumni make a difference in the realisation of children's rights in many corners of the world, from Latin America to Asia-Pacific.
The Global Campus Alumni (GCA) is a unique international human rights network of alumni. It is the umbrella association of seven regional alumni network / associations. Our members are comprised of the graduates of the Global Campus of Human Rights' programmes.
GCA builds connections, create opportunities and shares expertise amongst currently nearly 4,000 GC graduates and this project focuses on the strengthening this global network with regards to its children's rights.
#CRC30
30 years passed since world leaders adopted the Convention on the Rights of the Child.
Many alumni from Global Campus of Human Rights dedicated their lives to transform children's lives around the world, see some of their stories.
E-Cards
To send an e-card, click on the picture you want to send and then fill in the form.
Alternatively, you can download double sided PDF postcards here: Marta Melanie Diana Tara
Our Children's Rights Champions
Click on the pictures for more information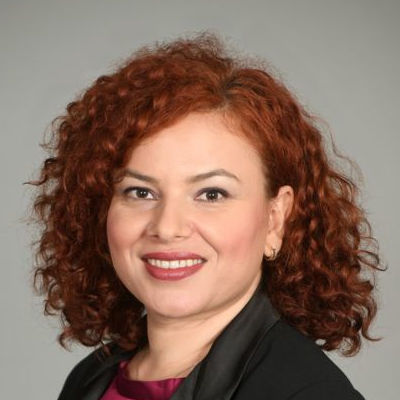 Ira
Ira
Ira Papagjika
GC South East Europe
Bio
Ira Papagjika is a lawyer with over 13 years spent serving in the Public Administration of Albania, most recently holding the position of deputy commissioner within the office of the Albanian Ombudsman where she specializes in children's rights. Papagjika is responsible for monitoring and inspecting governmental institutions for compliance with standards and obligations stemming from conventions ratified by Albania, producing recommendations and special reports on relevant infringements on human rights by public bodies or institutions.
She is a Hubert H. Humphrey fellow 2019-2020 in the field of Law and Human Rights, at American University Washington College of Law, Washington DC, USA. This is a one-year program, under the US Department of State, Exchange Fulbright program for mid-career professionals whose work has had an impact in their country.
As a children's rights lawyer she is a strong believer that no institutional care (orphanage) is good for children and that children's place (whenever possible) is in homes with their biological parents, not in institutions. Other alternative care services, community services must prevail in the best interest of the child.
What motivates you to work on children's rights?
I am a positive and optimistic person by nature, and as Mother Theresa once said: "We can do no great things, only small things with great love", I do believe that if everyone of us does his/her work with responsibility, dedication and passion change can happen. While I was working as a Deputy Commissioner at the Albanian Ombudsman, I used to monitor residential care institutions for children without parental care. As you can imagine there was violence and neglect and I have issued recommendation to the Prosecutor Office to further investigate and bring the cases to the court.
As a children's rights lawyer I am a strong believer that no residential institution (orphanage) is good for children and that children's place (whenever possible) is in homes with their biological parents, not in institutions. Other alternative care services, community services must prevail in the best interest of the child. This is a motivation that drives me every day in my human rights studies and work. Every day I work towards this goal, that human rights in my country become a priority, that children, and minority communities have their voices heard, that they have the chance to voice their concerns, and the possibility to live a live-in dignity.
What gives you hope regarding the current developments and the future of children's rights?
On 18 December 2019, a historical Resolution on the Rights of the Child was adopted by the United Nations General Assembly. All United Nations member states have recognized that orphanages are harmful for children, they don't protect them, and have called for the progressive elimination of institutional care globally. This means that all the member state governments of the UN are committed to close down residential institutions. It is a huge milestone in advancing children's rights, especially those without parental care. I know that the deinstitutionalization process requires time, financial resources, dedicated professionals in the field who love what they do, but now more than ever I am optimistic that we can offer children a better childhood.
Which skill/knowledge that you acquired during the master are you currently using in your work?
ERMA is a unique opportunity in our region for young, passionate students who want to dedicate their career in the field of Human Rights. The professors, the mentors and my classmates made 2018-2019 so special to me. One of the things that I struggled learning was doing research. This skill has helped me in my later studies in one of the Fulbright programs and it will help me in my future as a human rights lawyer.
Stay tuned for more!
We are currently working on the creation of a standing alumni-working group/hub on children's rights for on-going information sharing and exchange of expertise. If you want to get involved and/or have suggestions, please write to us via info@globalcampusalumni.org .
We are also regularly updating this page with exclusive content and details about the activities developed by the experts in our network.