Desara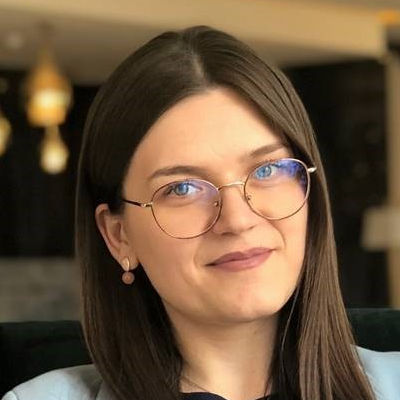 GC South East Europe (ERMA cohort 2013/2014)
Bio

Dr. Desara Dushi is advisor to the Ministry of Justice of Albania as part of the LEAD Albania Fellowship Programme. She holds a Double PhD Degree in Law, Science and Technology from University of Bologna and University of Luxembourg as an Erasmus+ Fellowship holder. During her PhD studies Desara has been working as a researcher at CIRSFID, University of Bologna. She also holds a Msc in Criminal Law and an MA in Human Rights and Democracy. She is an Oxford Internet Institute Summer Doctoral Programme Alumni and has been a visiting researcher at Max Planck Institute for Foreign and International Criminal Law. She is specialized in criminal justice, ICT law, cybercrime, human rights, child protection from sexual abuse and sexual exploitation, justice reform and Internet Governance. She is the author of several articles and publications in international journals. Since 2016, Desara contributes to shaping various international and regional Internet Governance conferences annually. She also serves as Executive Committee Member of the South East European Dialogue on Internet Governance (SEEDIG).
What motivates you to work on children's rights?
When we discuss about my profession, my father explains my motivation to work on children's rights in the best and simplest way: "Since when you were a child you used to fight for your rights and there was nothing to stop you from achieving your goals. And now you grew up to fight for the other children's rights", he says laughing. Working on children's rights is not just a profession, it's a feeling of doing something valuable for the society, by contributing to the protection of the most vulnerable and at the same time to the future of our society. I decided to focus on the protection of children from all forms of sexual exploitation and sexual abuse, especially the ones happening through the use of Information and Communication Technologies (ICTs), as one of the most heinous types of abuse towards children. Working in this field is emotionally heavy but watching those beautiful innocent faces smile and safely enjoy their childhood is the strongest motivation one could ever have.
What gives you hope regarding the current developments and the future of children's rights?
Despite the growing number of child perpetrators, the international community is more and more aware of the risks and dangers faced by children both online and offline and there are great initiatives, collaborations and increased efforts from all stakeholders to protect children from sexual exploitation and sexual abuse worldwide. It gives me even more hope to see that also in my country there is a growing awareness of the need to adopt better safety measures to protect children's rights, and that, not only the organizations working with children, but also the government and the whole society are actively contributing in creating a better world for our children.
Which skill/knowledge that you acquired during the master are you currently using in your work?
As a lawyer, I already had extensive knowledge on the international and national legal frameworks on the matter. What I learned from ERMA is the interdisciplinary perspective and the necessity of a multistakeholder response towards human rights issues. It expanded my perspective of viewing human rights from purely legal, towards a multidisciplinary approach, further developing my critical thinking on the matter. It is this broader perspective that led me towards a multidisciplinary PhD research in Law, Science and Technology, focusing on online sexual abuse and sexual exploitation of children.