Erika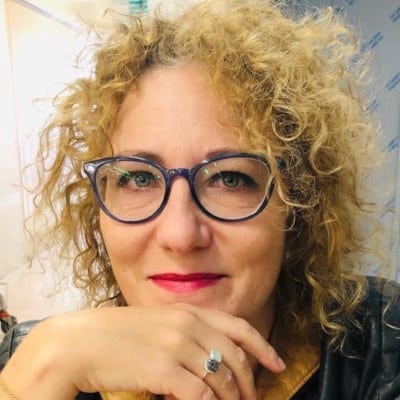 Erika Bernacchi
GC Europe (EMA cohort 1997/ 1998)
Bio
Erika is researcher at the Istituto degli Innocenti of Florence where she carries out research and training activities on children's rights, gender equality and interculturalism in the framework of national, international and EU funded projects. She was coordinator of the Secretariat of the European Network of National Observatories on Childhood and contributed to the Italian research in the Multi Country Study on the Drivers of Violence affecting Children coordinated by Unicef Office of Research.
She has a B.A. in Political Sciences, a European Masters in Human Rights and Democratization and a Ph.D in Women's Studies from University College of Dublin. She has published in Italian and international reviews on issues related to children's and women's rights, violence against women and migration. Her last publication is Femminismo interculturale: una sfida possibile? L'esperienza delle associazioni interculturali di donne in Italia ("Intercultural feminism: a feasible challenge? The experience of women's intercultural associations in Italy"), 2018, Aracne.
What motivates you to work on children's rights?
Working on children's rights allows me to focus on the rights of one of the most neglected groups of population ever. At the same time, the children's rights movement has been one of the most active in the last period and it gained enormous momentum, and this permits me to be part of one of the most vibrant human rights community. Working on children's rights means both expanding the opportunities of children's today and influencing the future of our societies, hopefully in the direction of more democratic, inclusive, and less violent societies.
What gives you hope regarding the current developments and the future of children's rights?
There have been recently great developments in children's rights both from the point of view of international law (with the approval of 1989 Convention on the Rights of the Child which is the most ratified human rights convention and additional protocols including the recent Optional Protocol on a communication procedure), of national legislation (the majority of countries have adopted national action plans and created specific bodies to implement and monitor the CRC) and of practical implementation. In particular, much effort has been put in recognising children's right to participation and to be heard in all matters that concern them. This means shifting from a concept of (only) protecting children's to one based on recognizing children as active subjects of rights. Much work has also been done in the fight and prevention of violence against children in all its forms although this human rights violation is far from being extinguished.
Which skill/knowledge that you acquired during the master are you currently using in your work?
First of all the specific knowledge about international legislation on children's rights and the overall functioning of human rights bodies and international organization. For instance in my work at the Istituto degli Innocenti we have the task of writing the draft of the national report on the state of implementation of the CRC convention. I have also been technical coordinator a European Network of National Observatories on Children (ChildOnEurope) which promoted the exchange of knowledge and best practices on children's rights among EU States and I participated in committees dedicated to children's rights within the Council of Europe and the European Commission.
The master was very useful also in enlarging my knowledge in women's rights and gender studies (especially during the second semester at University College of Dublin) as some projects that we carry out adopt a gender perspective. During the master, I also acquired some general skills about working in an international and multicultural environment which are very useful in the work we carry out in the framework of European funded projects.