Re: 2015 Elections – Candidates' posts
11 May 2015 at 8:57 PM
#7957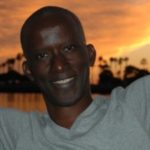 displayname406
Participant
Dear All,
I would like to express my interest in running for the Board Member position. I graduated from EMA in the academic year 2005-2006. I have been an active member of EMAlumni association since 2006. I have also been contributing to the online discussions on human rights and democracy sharing isues around human rights and democracy especially from the global South. Presently I am EMAlumni Ambassador for Geneva hub where I am doing a Master's dgree in Humanitraian Action.
My interest in becomning a board member is hence linked with my commitment to promote North-South partneships on promotion and protection of ideals of human rights and democracy. Previously I promoted the idea of having a forum to promote exchanges among alumni from the South but the initiative did not take off.
I strongly believe that interaction and networking on issues of common concern among Northern and southern members will go a long way in cementing the foundations for human rights and democracy across borders. Sharing expertise and skills can bridge the gap currently observable in upholding these values mainly in the Global South. This initiative will also put to good use the investment made in candidates from the South.
Looking forward to your support to push this commitment ahead.