Re: 2015 Elections – Candidates' posts
16 May 2015 at 5:12 PM
#7960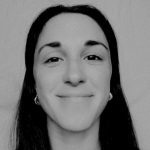 displayname968
Participant
The following message is from Denise Venturi who due to technical problems was not able to upload the message of her candidancy herself. She is running for the Treasurer position.
Dear All,
I am Denise and I graduated from EMA in 2014. I am from Italy and I am currently PhD fellow in Human Rights at Sant'Anna School in Pisa, where I am acting as EMA Ambassador.
Not only EMA provided me with valuable knowledge on human rights, but also gave me the chance to meet unique people from all around the world, whom I can proudly call friends today. It is great to know that, practically wherever you are, there is a bit of EMA ready to welcome you.
I believe that the EMA Alumni Association plays a crucial role in strengthening and fostering this network of young and passionate human rights professionals.
Hence, I think it is time to engage even more actively in the association; this is why I would like to express my interest in running for the Treasurer position. I consider this role particularly relevant in the life of every association and this is particularly true for ours. Transparency and accuracy are in fact absolutely important to ensure that every single member can benefit from the global and inclusive nature of the EMA Alumni association.
Because of my involvement in several human rights projects (such as Migrants Matter, the EMA advocacy campaign), I have developed good organisational skills, attitude to team working and precision, which I consider to be my contribution to the association. I am really looking forward to working together with the other Board Members to consolidate existing projects and to launch new ones, so to make the EMA Alumni network an exciting hub for all the graduates.
Thanks for your support! Feel free to contact me: denise.venturi83@gmail.com
Denise