Re: 2015 Elections – Candidates' posts
17 May 2015 at 11:34 AM
#7961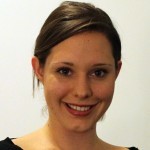 displayname1038
Participant
Dear fellow alumni,
As a recent E.MA graduate, I was very attracted to do the course because of E.MA's network and reach. I believe that E.MAlumni has huge potential to bring people, institutions and ideas together from across the globe, and I would love to build on the association's successes by actively contributing to the work of the Board.
Having spoken with several people from my year (2013/14), a few areas of action I suggest are key to ensure that we continue to be attractive as an association to existing, as well as new members:
· for our members and fellow alumni: Showing that E.MAlumni is a network association that stands out through its members all around the globe – by discussing the introduction of further networking and exchange through for example an online platform for sharing academic works, papers, reports (similar to academia.edu); reconsidering the mechanisms for job search and exchange of information on vacancies (ad hoc mentoring options for upcoming interviews); possibly events such as an annual alumni conference.
· for future members, including current but also former E.MA students: Further integration and visibility with E.MA degree programme – possibly by introducing skills workshops held by alumni in an intensive skills week e.g. mock fact finding/field missions (something I was recently introduced to and would love to try and introduce in Venice as it teaches practical skills but also could bring students and alumni together); maybe training for CV clinics and job interview skills during the career days; making alumni more approachable for students also re extracurricular activities ie invitation to events.
· for the general public: If desirable and as voiced by some fellow alumni, we could try to integrate the public a little – for example as participants at an annual conference or event, or via a blog featuring different alumni members on topical issues.
If you want to know more about my professional experience (including work and internships with NGOs, a law firm, the ECtHR and OSCE) please have a look at my CV on my profile page. I have recently founded an NGO in Vienna for strategic human rights litigation; designed a children's rights workshop for teenagers; and hope to in the future be able to use human rights as a tool to change international (political and economic) structures that foster inequality and poverty.
I believe I can bring commitment and networking skills to the Board, as well as a many useful ideas to make E.MAlumni an attractive and dynamic forum for us; including a good portion of enthusiasm for meeting new people and building alliances.
I look forward to hearing from you should you want to discuss any of my ideas: tessaschrempf@hotmail.com.
Have a lovely day,
Tessa