Re: 2015 Elections – Candidates' posts
7 June 2015 at 9:19 AM
#7980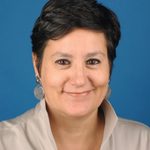 displayname166
Participant
Dear All,
it is really a great pleasure to see that the committment to E.MA and our Association keeps on growing over the years and across generations of Masteroni.
I'm sure all the above candidates have a lot of energies to invest on present and future projects.
Whatever the results of the vote, please be reminded that the E.MAlumni Association needs the support of ALL its members, not only during the elections period but also during the entire year.
So, please allow me to encourage all the supporters of the above candidates to keep on following and actively contributing to the different initaitives launched/to be launched by the E.MAlumni Board.
No one wins alone 🙂
Thank you for believing in our joint endeavour: our E.MAlumni Association!
I send a huge abbraccio to all of You!
Corinna