Reply To: E.MAlumni Board Member Campaigns 2017
18 October 2017 at 11:30 AM
#9986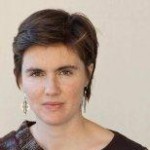 displayname194
Keymaster
Dear fellow alumni,
My name is Véronique and I am not running for the board (as I am already a boar member) but for the position of President. I would like to continue the wonderful work of past Presidents of the E.MAlumni association and make sure we continue to grow strong in the coming year.
I belong to the pioneers of the programme as I graduated in 1999 (yes we still lived in the monastery at the time). I am currently based in Lisbon, Portugal, where I work as an independent human rights consultant.
In the past year, I have supported the communication work of the association and worked on revitalizing the hubs in Strasbourg, Vienna and Lisbon together with other fellow alumni as I do believe that the city hubs constitute the heart of our association and the ambassadors in those cities play an essential role in helping people to connect over drinks or thematic discussions. I would like the Association to focus on strengthening the city hubs in the coming year.
I can only agree with the posts above about the mentoring programme and connecting with the current students. We also need to improve the sharing of job tips and job announcements on our website and other social media.
We will need to explore in the coming year new ways to continue some of the conversations we started at the 20 year anniversary in Venice in September. The event opened up new opportunities for the association.
I look forward to continue my work as a board member and hope you will give me your trust to lead the association as the next President.
Véronique