Reply To: E.MAlumni Board Member Campaigns 2017
18 October 2017 at 1:39 PM
#9988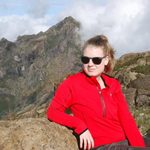 displayname1133
Participant
Hey everyone,
My name is Helena and I graduated from the E.MA programme in 2015, after finishing my law studies in Austria (the country where I am coming from). Since then, I lived in six different countries and gained a lot of professional experience in the field of project management, international relations, social media and human rights. I've worked (amongst others) for the Austrian government, the European Union, the International Ombudsman Institute and Terre des Hommes International Federation, a NGO focusing on the protection on the rights of the child. Moreover, I worked as a volunteer for the Red Cross during the refugee crisis as well as Oxfam, Amnesty International and the EU Interns4Interns initiative. Currently, I am living in Berlin where I work for the Austrian Embassy. Due to the fact that I had insight into the work and practices of international organisations, NGOs and governmental bodies and because I've learned how to approach problems from different perspectives, I am convinced that I have the necessary credentials to run for becoming a Board Member.
E.MA has given me a lot and I think that it is now time to give something back. Therefore, I want to contribute my energy, my ideas and multi-faceted skills to the Association so as to support fellow Alumni to thrive, to implement their projects and ideas and to make use of their knowledge and skills as well as to strengthen the Association as one of the biggest human rights networks.
I want to keep it short and to stop at this point, but please feel free to contact me if you have questions or comments.
Best,
Helena