Reply To: E.MAlumni Board Member Campaigns 2017
18 October 2017 at 4:43 PM
#9990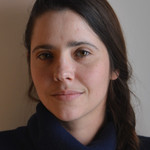 displayname1043
Participant
Hello all,
I will keep this short and just say, that I am very excited to be in touch with you all again through the E.MAlumni Association and Global Campus Alumni.
With experience as a human rights practitioner working in various intercultural teams across Europe, Southeast Asia and Australia, I am motivated to run for the 2017 Board elections as an ordinary member and to contribute to the further development and growth of the E.MAlumni network.
My passion to work as a human rights practitioner was born from, and nurtured through, my experience as an E.MA student in 2012/2013.
I was enriched – personally and professionally – through the learning, stimulation, and innovation that was cultivated through an amazing cohort of colleagues, friends, mentors, teachers, and coaches. I believe that each and every one of us can attest to this.
One vision that I would like to highlight for the future of the association is to embolden the already established career support and mentoring programmes. I saw first-hand that E.MA and GCA graduates benefited greatly from the emphasis given to career building throughout the masters programme.
I believe that to bolster the career support and mentoring programmes will be invaluable to all E.MA and GCA graduates who are chartering a future career in the human rights and governance field – a journey that I believe we all know can be quite challenging at times. I see strong networking amongst us all as key.
Having worked across multiple international settings and disciplines, I believe that I can bring to the E.MAlumni Board an open mind and a willingness to address sensitive issues with diplomacy and respect. I am eager to reach out to our diverse network in all parts of the globe and to meaningfully contribute to, and serve as ambassador for, the E.MAlumni Board.
Thank you all,
Kathryn Allison (yes, still in Venice….)