Reply To: E.MAlumni Board Member Campaigns 2017
19 October 2017 at 12:06 AM
#9991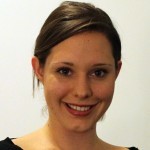 displayname1038
Participant
Dear all,
Thank you very much for putting forward your candidacies. The GA will be kicked off tomorrow 19 Oct 2018, at 11am CET with the text only, and voting polls will open at 12am CET.
We will have the following candidacies:
Veronique for President
Michele for Board member
Jennifer for Board member
Joelle for Board member
Helena for Board member
Adam for Board member
The following candidacy is pending as I write this post, as the active membership has not been confirmed and is a pre-condition for eligibility:
Shamanth Vohra (Shamanth has been contacted and prompted to activate active membership no later than tomorrow 19 Oct, 10 am CET, and the candidacy will be accepted should this condition be met. Active membership payment is not required at this stage as Shamanth is a recent graduate and the first 3 months of membership are free for our most newest additions to the alumni community.)
The following candidacy is unfortunately not acceptable due to it having been put forward after the deadline for candidacies had passed, on 18 Oct 3pm CET, as well as due to lack of active membership subscription and payment:
Kathryn Allison (candidacy posted at 4.43pm; I am terribly sorry about this but the deadline has been communicated on numerous occasions and has been clearly stated throughout. Unfortunately we need to stick to the rules and deadlines but I very much hope you remain motivated and run for Board next year!)
BIG THANKS TO ALL.
T