Re: Call to buy an Island of Venice (until 30th April)
27 April 2014 at 9:12 PM
#6015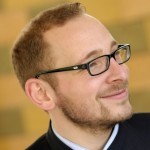 displayname34
Participant
Dear Paolo, Dear All,
This is a great and important initiative. I know many venetians are mobilised. The main Idea is to consider Venice a common of humanity and not a mere commercial good. To buy this island is an important Action, it would become a space open to everybody and not another five stars hotel.
I think it would be great if a group of E.MAlumni would be able to support this initiative through Paolo or even independently. If were able to be at least 10 people donating 10 euros that whould be a step. We are already 2…
To the remaining eight lovers of Venice: please take action before wednesday 30 April.
Thank you Paolo for thaking the lead.
Cristiano