Re: Campaign for the board or president
14 June 2010 at 12:05 PM
#5583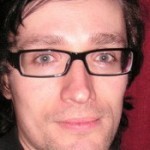 displayname254
Participant
Hello folks!
I would like to put up my humble self as a candidate for the E.MAlumni Board.
I am masteroni from 2005/2006, was born in Latvia, but have spent more than 6 years in Sweden. So I can communicate freely in 4 languages: Latvian, English, Russian and Swedish. After graduating I worked for as a journalist, mostly for the radio, and I still do freelance stuff. You can see all my work and study experience at  http://lv.linkedin.com/in/didzis .
I do not have any fixed program to present because I simply do not believe in fixed programs. I do believe in the permanence of change though. And I think regarding this newly born association that the most important part of it is networking. It is the perfect chance for interchanging and changing both ourselves and the world.
I can promise you one thing. If I get elected to the Board, I will faithfully execute (because the board is supposed to execute, right? 😉 ) the following principle –  The predominant belief in most organizations is "don't rock the boat". It should be more like "kick out the jams".  (Umair Haque)
And for those who wonder what "kick out the jams" mean…
Well.. Why don't you check this. http://www.youtube.com/watch?v=iM6nasmkg7A
with revolutionary greetings,
didzis