Re: Campaign for the board or president
14 June 2010 at 7:24 PM
#5585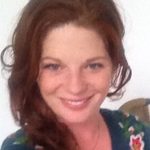 displayname208
Participant
This being posted in this category, it might not come as a surprise that I herewith want to put forward my
Candidature as an emAlumni association board member.
___________________________________________________________________
They say you can't choose your family. When I chose E.MA – or more humbly put: when E.MA chose me – I had no idea that a master's degree could come with a family. With a bunch of people I grew so fond of within only a few months that I'd consider them 'my people', people who do not always share the same opinion, the same way of life or line of reasoning; but the same spirit. And who always have one shared goal in mind: improve human rights around the globe.
I had the chance to meet some Masteroni from different academic years (the 'extended family', to stay in the metaphor) , and before long we found ourselves in more or less nostalgic conversations about the 'life less ordinary' one leads on Lido and it is not assumptive to say that everyone has a n emotional connection to that place and that master.
To my mind, this association should transform this emotional connection into a professional one. As I said, It's a family:  you can't expect everyone to get equally involved; or participate at every family reunion; but you can to a certain extent count on the family ties.
All of us were equipped with a solid set of tools like knowledge and experience, during the master and in our professional lives thereafter. If we manage to collect them in this emAlumni association, create a toolkit and use our tools wisely, I am convinced we could really make a difference. At least for us – and hopefully for the promotion and protection of human rights worldwide. As they say:
" If many little people, in many little places, do many little deeds, they can change the face of the world."
Alright then, bottom line, if I was voted 'toolkit keeper' aka board member, I think the association's goals for its first two years of existence after revitalisation should be:
Trigger the masteroni to become active members of the platform
(I know, this has been said before, but it is nevertheless crucial. ) This could be done for example by
–          initiating E.MA regulars' tables in different cities to spread the ideas of the association and reignite the E.MA spirit as well amongst those who could not be present at the Brussels inaugural meeting
–          A short (bi)weekly newsletter that contains at least the latest activities on the website (more content depending on the ressources) would trigger less active members of the association to visit more regularly.
Get the masterini on board at an early stage, e.g. by
–          posting research topics one comes across and finds worth researching for those who have trouble coming up with a topic at a necessarily fairly early stage of the master's programme
–          giving them the chance to publish their theses online on the webpage and
–          fostering exchange between masterini and masteroni. Organising second stream or informal evening lectures held by masteroni in the monastery etc.
Ensure  funding of the association beyond the time EIUC promised support.Therefore,
–          a membership fee for active members has to be discussed and fixed. Masteroni in their first year after graduation should be exempt from the payment but nevertheless enjoy the full rights of an active member.
–          Alternative funding possibilities have to be found to cover the operating costs of the network and/or to finance  particular events organized by the association.
As far as events are concerned I consider small scale/regional events to best suit our (financial) opportunities in the two years to come.
An additional idea at a later stage to make the website a useful tool in daily life can be a Human Rights Wiki (maybe organized along the articles of the UDHR to start with) where every member can contribute content and upload e.g. interesting articles, latest cases or decisions to create a reliable source for information at first glance.
Briefly about myself,  my name is Bernadette Knauder; I'm from the a.y. 2008/09. Since then, I've been 'internshipping' around Europe, in the EU Fundamental Rights Agency's research department and now in the GTZ project 'Realizing Human Rights in Development Cooperation'. Being a recent graduate I can not throw in my longstanding professional experience as an argument in my favour, but I've organized some courses and conferences; and I do believe that my passion for the whole emAlumni endeavor should count for something. I honestly don't know if I would be an any better board member than the other candidates.  But if elected, I would be fully engaged and proactive, and give my best to be the best choice – because I'd love to do it.
Cheers,
Bernadette