Re: Campaign for the board or president
14 June 2010 at 9:36 PM
#5587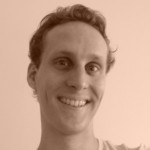 displayname71
Participant
Dear fellow alumni,
I have also decided to run for member of the Board of our newly established Alumni Association. It was very inspiring to be at the inaugural meeting in Brussels and meet masteroni from other years to get this association off the ground. Hopefully it will grow into something that can transform the enthousiasm of its members into something useful and lasting for the communities that we care about.
My most recent professional experience has been as a lawyer at a commercial law firm. This probably makes me an unlikely candidate for board member of a human rights association. Nevertheless, I would not run if I did not think I could truly contribute something to this young organisation.
The main contribution I believe I can make relates to the institution of the organisation. I believe that the statutes need some amendments to make the organisation work effectively. Just as an example, I noticed that it is not clear how the Assembly elects the Board Members, in particular how many votes each member can cast. While such issues may seem technical (and boring to some), they are vital for the well functioning of the organisation and involvement of its members. Nothing is more frustrating than disagreement about how to run an organisation. Such disagreement can cause an organisation with great opportunities to get into a deadlock situation, meaning that the members are all eager to achieve something, but are kept busy with internal issues rather than getting something done that benefits others.
Also, I would promote the following issues for the board to contemplate:
– Keeping members informed and involved.
– Raising awareness, for example by organising simultaneous activities in different places around the globe by local masteroni.
– Involving / raising awareness in the business comunity. I believe there are many professionals who do not have human rights on their minds, but are eager to get involved if opportunities are offered to them.
These are just some ideas. There are 9 members on the board and many active masteroni. I would therefore very much encourage members to make proposals to the board or take initiatives. While the possibilities seem endless, I do however believe that the organisation should focus on two or three issues in its first year instead of doing a little bit of everything.
In that spirit, I am keeping my application short and end by saying that I would very much enjoy getting involved as a board member and together with the other members make this new organisation work and fully live up to its potential.
Floris