Re: Campaign for the board or president
15 June 2010 at 9:55 PM
#5593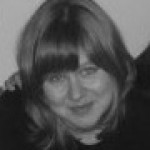 displayname213
Participant
Hello all and welcome to the end of the list! Thanks for your patience, please don't give up now and read my candidacy for board member or treasurer.
So, I am Christiane and after studying, internshipping, working and moving around for quite some years, I now work for the Representation of the GTZ (German Development Agency) in Brussels. There, I am responsible the Human Rights and Democratisation (too long, so HR&D) section and I obviously also work on international development. And I try to explain to people every day that those two are actually not like fire and water (true story!). Through my work, I could gather quite some "contacts" here, which I very much intend to use to get things done in the association.
BUT: My biggest motivation to be part of this Association, is the fact that I am a Masterona of the 2008/2009 year: I don't know if the other years have experienced the same, but if you have felt only one quarter of the family spirit I have experienced, you know it is very worthwhile to carry that spirit on, as it goes much further than just a shared commitment to a cause. That, and the fact that I left the Inaugural Meeting in Brussels with a lot of ideas and the feeling that after all that talking, things need to get done.
My ideas on 1. Enlarging the basis, 2. Improving communication, 3. Developing inside and outside activities, and 4. Raising funds can be found here:
For any questions, or if you want to go watch the World Cup with me, or if you want to ask for my address to send me a Podolski-Shirt,
Mail to christiane.schwausch@hotmail.de or check out
Facebook: http://www.facebook.com/people/Christiane-Schwausch/1110766321.
Thanks and have a good night,
Christiane