Re: Campaign for the board or president
10 June 2010 at 11:58 AM
#5576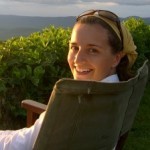 displayname69
Participant
Hi everyone!
I would like to put my name up as a candidate for the Board of the E.MAlumni.
The engagement of EIUC and Cristiano and the meeting in Brussels have created a window of opportunity for the association to grow and I think it is important get active now. From the discussions at the General Assembly meeting, this association is gearing up to be not only a mere network of contacts, but also a forum of reflection about human rights. It is an ambitious target, but I think it is an adequate one, given our quite unique common profile.
My experience with associations of this type dates back to my high school days, when I created and edited a student newspaper and then served as president of the student association (with over 1000 student members). The E.MAlumni is obviously very different from that, but I can say I know the challenges of organising initiatives with and for a membership-based group and I think I can be a good support to the President.
As a Board member, I would be proactive, both in terms of outreach to the alumni and in terms of activities and reflection on human rights issues. I think that strengthening the alumni network and promoting joint reflection/discussion about human rights are simultaneous and mutually reinforcing processes. With this in mind and from discussions at the General Assembly, I see three main issues for the next two years:
1)      Strengthening the alumni network:
Making a proactive use of the website: many alumni haven't registered and many registered members almost never visit the website, so we need to reach out to people with clear and specific information/suggestions, rather than wait for members to visit the website. This does not mean spaming everyone all the time, but rather making occasional targeted contacts, in particular to activate registered members. Moreover, first year alumni should be exempted from paying the annual membership fee; immediate active membership is strategically important to build up our membership base. Making a strategic use of our backgrounds and situations: this means actively fostering thematic or regional initiatives, rather than to exclusively envisage all alumni activities collectively. What unites us is not only the fact that we all attended the EMA Master program; it is also that some of us have similar interests or live in the same region. Creating small-scale clusters of activity along thematic or regional lines would create a genuinely interesting exchange of ideas (specific small-scale activities are also easier to fund).
2) Starting to engage in reflection/discussion on human rights issues:
We could start with a regular newsletter including updates on key policy discussions in the main international human rights forums (from headquarters people to field people), stories from the field (from field people to headquarters people), presentation of job profiles (from older graduates to more recent graduates), short interviews etc… We could also have an annual theme/area of focus: this would work as the basis for calls for papers (to be published on the website) and a round-table/conference like event.
3) Fundraising
From discussions at the Brussels meeting, the EIUC is ready to provide some financial support to the E.MAlumni next year, but it is necessary to find alternative funding sources and to use funds efficiently. A crucial point is to separate fixed and variable costs: membership fees will constitute the only standing source of funding and it will hopefully cover at least the fixed costs of running the website. Activities such as conferences and publications should be regarded as variables for which we would raise funds or seek sponsorship on an ad-hoc basis. Ad-hoc fundraising is particularly efficient if we develop small-scale activities along particular regional or thematic lines (as I mentioned above), rather than doing only big collective initiatives.
Lastly, just a few words about me: I am a 2004-2005 graduate from Portugal and I have been working mostly in the field (Sudan and Afghanistan). I am now taking a break in Berlin and preparing to move to NYC at the end of this summer. I am used to working with teams remotely, though, so being far from away from Europe will not be a major difficulty!
Cheers!