Re: Campaign for the board or president
11 June 2010 at 7:31 PM
#5578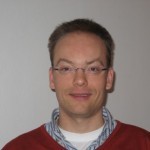 displayname348
Participant
Campaign for the Board of the E.MAlumni association
I'd like to put forward my candidacy for the position as Board member of the E.MAlumni association. I graduated in 2004 and have been working on human rights issues in various parts of the world since then, including my home country The Netherlands. Where ever I was, I met E.Ma graduates with whom I immediately felt a bond.
I think that my experience and personal attitude would benefit this young association to grow faster and stronger. I personally believe that my presence would be particularly beneficial in these first 2 years which will decisive for the future of the Association.
In my view the mission of the E.MAlumni Association of the European Masters Degree in Human Rights and Democratisation is to celebrate the uniqueness of the E.Ma experience by focussing the next two years on:
Keeping alumni conversant with the programs and activities of EIUC/E.Ma;
Developing alumni programs/activities that foster fellowship among alumni;
Assisting the EIUC/E.Ma in the growth of its academic, administrative, cultural, and extracurricular activities;
Establishing a lifelong relationship with its alumni;
Promoting interaction with and among alumni;
Highlighting the achievements of its alumni;
Providing alumni with rewarding opportunities to serve the EIUC/E.Ma and its students;
Serving and supporting alumni in providing professional resources;
The promotion of high-level inter-disciplinary human rights education, research, training and culture.
In general, the E.MAlumni Association will provide support the EIUC in promoting a global understanding of human rights and democracy while advancing the reputation of the EIUC and its alumni.
Sander Agterhuis
The Netherlands