Re: Campaign for the board or president
13 June 2010 at 10:18 PM
#5581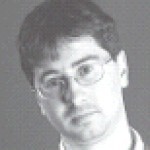 displayname212
Participant
Hi all,
 After giving this some serious, serious thought, I decided to put my candidacy in for an EMAlumni Board member. 
 For longer than anyone else above I have stood for setting up this association in a manner that would allow us to start in the first instance and then develop further our priorities, policies, focus areas as we go along.
 I was there with the 'pioneers' in Venice when we drafted the first statute, I was there at the latest meeting in Brussels calling for a speedy adoption of the revised statute so that we finally put the EMAlumni on tracks. I am so excited this is now a reality!
 Briefly on myself: Masteroni of 2000/2001, PhD (LSE) of 2007. After Venice I moved to Sarajevo to work with the students of our sister regional human rights programme. I helped with the set up of their Alumni Association and was closely involved in a number of its activities. I then moved on to work as campaign coordinator for Amnesty International's Secretariat in London and from there to DG Enlargement of the European Commission where I deal with Kosovo.
 There are few ideas I would push forward as a Board member and I call for your strong support on this:
 Membership: we cannot afford to have too many 'idle' members. Of over 1,000 graduates, we (as a Board) must aim to achieve at least 50% active and participating members within the first two years of the Association. This is a realistic target and I draw inspiration from my experience of working a global membership organisation (Amnesty International). This was one of my primary responsibility: galvanise 'idle' members and supporters into action by devising interesting, attractive and realistic campaign strategies.
 This leads me to my second point. We need to develop some campaigning capacity. We may never be able to achieve campaign strength of millions of members worldwide, but this should not lead us to under-estimate our potential. We can be a potent force of change in a number of areas. Our expertise is wide, our networks will become stronger and stronger as time goes by. This is a something we need to exploit for the better: through lobbying, agenda setting, consultancy, corrective action.   
 Teaching/conferences/seminars: I have taught in a number of universities and mostly on human rights MA degrees. You cannot imagine the hunger for seminars given by professionals. The roundtable we held in Brussels was such an eye-opener. I don't think it will be very difficult to establish EMAlumni as a first point of reference for teaching establishments worldwide that need a professional on their teaching programme.
 Newsletter/journal: we must produce something in written. Studies, indexes of human rights protection, something of the kind that will set our brand and will make us known for the expertise we provide. I advised in the setting up of 'New Perspectives', the flagship publication of our sister Alumni Association in Sarajevo, and have published in it. 'New Perspectives' is now the pillar of fresh ideas on the political and socio-economic development in South East Europe. And its strength are the publishing alumni. It is also a very welcome outlet to vent out their frustrations when things are moving in the wrong direction.
 These are the ideas I would, if elected, pursue as Board member. And to the other candidates: I will also be very, very happy to support and advise you on these in case my candidacy does not win the necessary votes.
 I am really so happy this is actually happening! Long live our Almuni Association,
 Victor