Re: Campaign for the board or president
18 May 2010 at 11:56 AM
#5566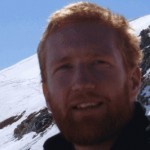 displayname38
Participant
So, well, I will start then:
I would be more than happy to accompaign the newly revitalised Alumni Association as a President or Board member.
I attached my ideas and my presentation. So have a look and give me a feedback what you think. I will be cicling to Denmark for one week but be back next sunday. Than I can enter all discussions. Iam looking foward to this new spin.
Cheers to all of you
Arne