Re: Candidacy as Board member of the E.MAlumni Association
1 July 2012 at 4:02 PM
#5846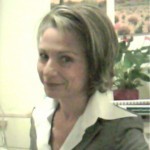 displayname688
Participant
Hi Corinna, I hope you will manage to push forward your "campaign programme". Very good! I particularly support, meaning I am capable and ready to work for, the following points:
a) training for recently diplomated Masterini;
b) training related to the HRs village (of course);
c) fundraising related to the consolidation of relations with international institutions, starting with EU (The link of EU and funding is functional. I have started working seriously on that, last year. The channels for funding are there. I can give the stuff to the new board);
d) mentoring (here I will very soon come with a structured proposal to the new board as my mentee helps me to learn a lot. Seriously, this can have a great space).