Re: Candidacy for E.MAlumni Board membership
17 June 2012 at 11:45 AM
#5830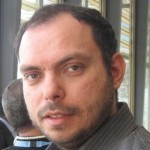 displayname195
Participant
Dear Krisztina,
As much as I like seing you candidating, I can't help noticing that your application was posted with delay, after the 15th June.
I understand that the polls are not open yet but I am having real troubles accepting your candidancy like that. I don't want to be too formalistic here but as president I also have to make sure that cardinal rules of this procedure are respected, hope you get my point.
However, if your fellow candidates uninamously accept your candidancy AND no one else objects to that procedure I will not object and place your name alongsside the rest in the poll for the board members.
Personally I can't see any other way out of this and it ha to happen very very fast so we don't delay the voting procedure.
Hope you understand
Best
Giorgos