Re: E.MAlumni Board Elections 2014
15 June 2014 at 8:05 AM
#6072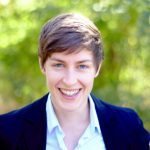 displayname187
Participant
Dear All,
I would hereby like to throw my name in the ring for the role of president of the E.MAlumni Association. After four years, first as board member, then also as Vice President, I would very much like to work with the next board towards further growth while providing continuity as well as guarantee a full smooth hand-over to new leaders, thinkers, visionaries and doers in the second year of the term.
What it's all about
When the first board started we had to figure out how to coordinate a diverse group of people across continents, establish ways of working and kick-start projects such as the mentoring programme and find our place vis-a-vis EIUC. In the last two years we were able to build on this work and, with the help of the Executive Officer, increase the number of projects for the benefit of all alumni. We started a cooperation with the alumni associations of the five other Global Campus master programmes financed by the EU Commission, positioned ourselves as a reliable and indispensible partner for EIUC and fostered direct links with the EU. This cumulated in this year's GCA event at the EU Commission in May which I coordinated.
Where I'd like to take it
I now want to see the E.MAlumni Association through to the next stage as part of a strong board and in a powerful team with Laura Pasquero, the Executive Officer. The E.MAlumni Board has been entrusted with the coordination of the Global Campus Alumni for the next year and I would see it as my role to make sure it fulfils this responsibility to the best of its abilities. This requires further formalising of structures, deepening cooperation with EIUC and the Global Campus, establishing a permanent presence in Brussels and completing the establishment of a fully fledged organisation. This unique global network of human rights professionals, experts and activists is to the benefit of all graduates and I would like to help ensure this organisation is best placed to provide E.MA graduates of all generations with valuable and bespoke services and support by further improving and expanding existing projects. Through strengthening and connecting its alumni and increasing visibility of the master programmes and making the vast expertise and network of its members known outside, I believe the association will best contribute to the promotion and protection of human rights worldwide.
How I'd go about it
I bring four years of insights and knowledge which I think is important to ensure continuity and to avoid pitfalls. I am looking forward to passing on that experience and integrate it with all the different ideas, perspectives and dynamics a new board will bring. Therefore I believe it is crucial each board member can develop a sense of responsibility and ownership over the projects and processes which will be fundamental to working well as a team. I would therefore encourage everyone to build on their strengths and also use the opportunity to expand their skill set. It will be important to further develop project management tools, prioritise strategically, with the whole board and Executive Officer, and distribute the workload in a way that is sustainable and makes it fun for all instead of a burden for some. I think this could furthermore be aided by providing opportunities to other alumni to get involved in activities and share expertise as advisors and volunteers.
Who you would vote for
I was student representative during the E.MA 2007/8 and stayed engaged ever since. During the last four years, I played a key role in shaping many initiatives and activities of the E.MAlumni and GCA, for example I initiated the mentoring programme, organised career days and was part of the recruitment processes for lecturers and staff positions. I also represented the organisation at several occasions vis-a-vis EIUC, the Global Campus and the EU Commission and successfully negotiated constructive and productive cooperations.
I'm Berlin based at the moment and pursuing my PhD at the economics and social science faculty at the University of Potsdam. Previously I worked for a private fostering agency for a year and before that for a large campaigning NGO for lesbian, gay and bisexual equality in London. My role there included strategic lobbying, advocacy and project management – all skills that have already proven invaluable for my work on the E.MAlumni Board and that I have further built on over the years.
If you have been hesitating to campaign for the E.MAlumni Board, just do it. I am looking forward to working with an inspiring team and a fantastic E.MAlumni Board.
Lydia (E.MA 2007/8)