Re: E.MAlumni Board Elections 2014
15 June 2014 at 10:23 AM
#6073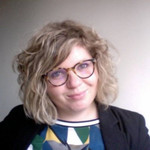 displayname893
Participant
Dear All,
My name is Carlotta Giordani, I am from Italy, form Venice actually! I have been a E.Ma student in 2012/2013 and I would like to candidate myself both as Treasurer of the Board and as Board Member.
I am currently working in Beijing for IOM (International Organization fro Migration) in the Project Management department. Fundraising and project management are key factors in the development of ideas and activities, creativity and enthusiasm necessarly need to be supported by the accurate use of funding.
Even though my background is in Law, thanks to my experiences with NGOs in Kosovo and Palestine, I have started to develop a great interest toward project management and planning. I was also member of several italian associations dealing with migrants protection, always working with a serious engagment. In order to strenghten my competeces in this way, I also took part in a specif Master in Euro poject planning and managment, learning how to use fundings within the EU framework. This experience gave the opportuniy to enhance my knowledge of european cooperation and collaboration policies, a banchmark in human rights development and protection.
I will assure to you all my committment, I really would like to be part of the Board and bring my creativity, my accurancy and professionalism to the E.Ma Board.
I really believe that the E.Ma Board can be a great occasion to create ideas, opportunities, exchanges and to take part in the changement we want to see in the world as human rights lawyers, defenders, activists.
Thanks for taking into consideration my candidacy, if you would like to have more information about me, please have a look to my linkedin page: https://www.linkedin.com/profile/view?id=262405253&trk=nav_responsive_tab_profile.
I wish the best of luck to all the candidates!
Sincerly,
Carlotta