Re: E.MAlumni Board Elections 2014
15 June 2014 at 6:30 PM
#6078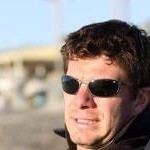 displayname102
Participant
Hello Everyone,
My name is Steve Martin, E.MA. 2005/6, and I'm excited to have the opportunity to run as a board member.
About me: I work in the field of democratic governance specializing in electoral affairs, both technical assistance and observation. I would bring to the E.MA Alumni Association more than 10 years of international experience from the OSCE/ODIHR and various United Nations programmes and agencies, and broad experience with INGOs across the Middle East/North Africa, Europe, and Central Asia. Currently, I work as an Election Adviser with the OSCE/ODIHR in Warsaw.
In particular, I would bring to the Association broad expertise in training, communications, and programme management and my professional network of human rights professionals and organizations.
I have already enjoyed serving as a mentor within the E.MAlumni Mentoring Programme and most recently facilitated one of the sessions at E.MA's career day. I recognize the hard work that's already been invested into the Association and see the potential of what else is possible.
My thoughts for E.MAlumni: I've met and worked with E.MAlumni from around the globe and I would seek to further develop this network. It's exciting to think of the different possibilities of connecting the many alumni and to take advantage of everyone's experience and expertise. I often work remotely and use social media and know the possibilities of connecting people. From formal meetings to informal drinks, I see the opportunities that are there.
I see the potential of the Mentoring Programme and I would seek to further expand it with more structure and support to recent graduates – we've all been in their shoes and the more that we can assist through our own experience, the better.
The human rights world knows well the reputation of E.MA, and I would work to further develop professional links with institutions and organizations dealing with human rights. In this regard, I would consider developing a more comprehensive and long-term strategy of engagement.
I believe that my varied and extensive professional and personal experience along with my enthusiasm and commitment to E.MA would serve the Association well and I kindly ask for your support.
Many thanks,
Steve