Re: E.MAlumni Board Elections 2014
15 June 2014 at 9:10 PM
#6079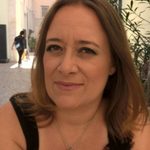 displayname91
Participant
Dear E.MA fellows,
Let me first tell you how much I believe in the potential of this network, for which the previous board has done so much. I also want to share with you that the E.MA year was one of the best of my life. That is why I have decided to put my name forward for board member.
What could we do to make this network stronger?
– regular exchanges between members, for example organizing programs on specific topics and backgrounds (see the example of Council of Europe's MEDIANE programm for media)
– regular presence of E.MA fellows on the activities of the Master in Venice (optional classes, summer schools, research projects)
– networking with similar groups, look for partnerships, organise meetings on human rights with academic institutions, media, civil society organisations, etc.
So that you can better assess my application, let me briefly introduce myself (for a longer perspective you can take a look on the profile/cv published).
Throughout my career as a professional journalist, I have committed to Human Rights, believing the media can play an important role on promoting fundamental principles and eliminating discrimination.
My current job in Lusa, the Portuguese News Agency, has provided a better knowledge about news agency journalism, which is, most of the time, the primary source of information, playing a fundamental role on the way the messages are delivered in other media.
I have been covering gender equality issues for twelve years, and my investigative reporting on the topic of female genital mutilation became a landmark and was several times awarded, both nationally and internationally (including the Natali Prize for Europe 2004, world award by the European Commission and the International Federation of Journalists that distinguishes journalists for protecting and promoting human rights).
I have also been lecturing on Human/Women Rights to university students (including at E.MA), as well as participating in seminars aimed at public officials, civil society groups, activists or women rights associations, both at national and international levels. In 2011, I was invited to represent Portugal as a national expert for Media and Gender in the European Institute for Gender Equality.
I hope we can work together in the future.
All the best,
Sofia Branco