Re: E.MAlumni Board Elections 2014
13 June 2014 at 2:56 PM
#6066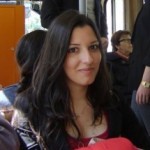 displayname941
Participant
Hello all of you!
My name is Elizabeth Forasacco, I am from Caracas – Venezuela and I am a recent Masterona from the E.MA promotion 2012-2013. Currently I am working at UNHCR Venezuela as protection assistant in the field office Guasdualito, which is a little town in the border with Colombia.
While studying the first semester in Venice, there was a little situation regarding the funding of the programme as donors had to evaluate means to cut expenses. Hence and in order to keep the programme functioning also for non EU students, it was discussed the impact and relevance the E.MA programme had among Latin American students so we had to write a little document expressing why was the E.MA a good opportunity for us.
In view of such a risk I would like to present my candidacy to be a member of the board because I think it is important to ensure that all regions get represented in the E.MAlumni association as a voice for current and future non EU students. I think it is important to maintain a diverse group aiming at offering a wide perspective for the proposal of new activities and ideas; to keep monitoring job opportunities in all regions; to find ways to promote the E.MA programme and keep it available for non EU students.
Also, one of my ideas is to discuss new ways to ease and enhance the arrival and permanence of non EU students in the programme and in Europe, since it was one of the hardest challenges that non EU students had to confront. Last but not least, I think as E.MAlumni association we should be able to analyse the criteria and the requirements for the selection process of scholarships.
At the moment the aforementioned themes are my areas of interest after participating in the E.MA experience.
So in order to maintain the diversity and the multicultural perspective, vote for me as the Latin American representative of the board!
Cheers and success to everyone!
Elizabeth Forasacco