Re: E.MAlumni Board Elections 2014
14 June 2014 at 2:33 PM
#6070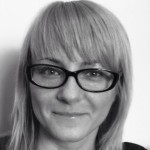 displayname205
Participant
Dear Colleagues!
My name is Kasia Stanisz and I am excited to introduce myself as a candidate for the E.MAlumni Board.
I have been tracing the emergence and development stages of the E.MAlumni Association as a graduate (2005/2006), an active member of the organization and participant of the Mentoring Programme. A lot of work has been done in the last two years and I would like to contribute to this wonderful endavour taking it further with other Graduates, building on the valuable experience of the E.MAlumni 2.0 Board.
About myself
After graduation in 2006 I got back to Poland to stay active in places and fields of work which still deserve special attention in this country (access to quality education in rural areas, capacity building, strenghtening civil society and promoting democracy). I am a passionate translator, teacher and coordinator of training programmes, currently also working in publishing as head of the international rights department where I do my best to promote and protect intellectual property rights. I demonstrate solid business experience of running my own company, offering translation and training services (including human rights education) to various public institutions, universities, schools, NGOs and business partners.
If elected
I would immediately and enthusiastically get down to work, engaging other Members, in the following, stricly interconnected, areas:
● increasing participation
Our Association should and could have more Members. I believe that participation is less related to technical or financial issues than it is to not being aware of the Association objectives. We should continue working on improving communication with effective use of social media as a tool, however, participation can be increased provided steps are taken to convince Graduates that being part of the Association is a valuable experience and is in line both with their own individual objectives and the most important common general objective – the promotion and protection of Human Rights. We need to stay in touch with Graduates who have not yet joined the Association and take their opinion and reasons into consideration.
● strenghtening the Association and communicating its objectives
It is obvious that our Association will grow stronger as a consequence of having more Members but we also need to ensure its greater self-sustainability and find ways to expand our activities seeking partnerships with other organizations, training institutions, especially including numerous organizations in which E.MA graduates have been employed. There is a need to work on further development of the E.MAlumni human rights experts database and I am glad to read that one of the Candidates, Lenka Homolkova, has also put this idea on her agenda.
● further development and improvement of the Mentoring Programme
This programme is of great importance. I took part in the programme in its pilot phase and assisted in its development (Open Letter to the Forthcoming Board and the New President). The prospective opportunities resulting from participation in the Mentoring Programme cannot be underestimated, it is a unique chance to get connected to make informed life and career choices, to find out about locations where graduates are particularly needed, to learn how to get professionally prepared for jobs, and, last but not least, to get engaged in various human rights projects together. I would like to direct my energy into lobbying prospective institutional partners who could sponsor the programme and into establishing a mentoring scheme which will allow our Association to become a service-provider in this field in the future.
Thank you in advance if you decide to support me. Good luck to all the Candidates!