Re: E.MAlumni Board Elections 2014
14 June 2014 at 7:18 PM
#6071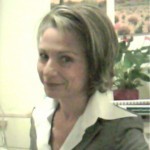 displayname688
Participant
Dear fellows,
I decided to get the challenge and assume "my turn" of direct responsibility, running for the new executive board. That will be an enjoyable, learning opportunity. I look forward to exchange with other fellows from our association and from the Global Campus Alumni, to hear from them, to teamwork, to push forward the many fruitful intuitions that usually come about when people actively and joyfully participate in the promotion of the common good.
I am a seasoned development worker and trainer of trainers. Since 1983, I work, mostly in Africa, as policy and strategy adviser for sustainable, inclusive and equitable development and I have built relevant and multi-country experience in Human Rights' Based Development Approach / HRBDA and rights' based public service delivery. Since 2010, I focus on the Right to Food (including preparation of technical papers for the European Commission Policy on Food Security). I have solid background in PCM (Program Cycle Management), including training on PCM, project & program design, M&E, and I have carried on several evaluation missions, inter alia with the European Commission, FAO, World Bank. I am staring-up an equitable and eco-compatible entrepreneurship, largely relaying on small-farmers' associations' strengthening through value chains' promotion in Cape Verde islands (where my second home is).
I finished my EIUC Master in 2001. So, I am from the older EMAlumni generation. I started participating in our association's life since the second GA, in 2011. The experience has been enriching, the human relations have been great, I learned a lot, I have been welcome and encouraged and I found some space to give my contribution and share my life and professional experience with others. I have been, since the beginning, active in the mentoring scheme (thanks Lydia for the fruitful intuition and hard work) and I have put forward some proposals on a couple of issues; e.g. "Fundraising beyond donations towards service provision", a paper for the II GA; for which a lot of work is still lying ahead.
I will give my contribution according to the needs. We have to see where we will be the day after the elections (how many did participate, effective synthesis of the executive bodies and so on). Yet, I would also like to gradually promote a specific agenda for which I want to be accountable during and at the end of my mandate. This agenda addresses the following strictly interrelated (and mutually reinforced) main points:
Participation – Inclusion – Hearing. I will do my best to further promote our membership's participation as a building block of our association's sustainability. This is a core issue on almost all candidatures for this board. So, I am confident that we will find and implement the appropriate arrangements needed for. I am ready to take the engagement to give non less than two-half days / month to "public hearing", to read your e-mails and messages, to Skype with you, to capitalize on your ideas on the executive board. It would be great to each executive board having a specific agenda on the "voices from the membership". We could try and be more effective through working groups / WG on the very subject. We could "nominate" a focal point for membership-hearing or even better, a rotation scheme could hopefully be implemented. The initiative may perfectly come from the membership.
E.MAlumni institutional capacity development, aiming at providing an enhanced space of opportunities for the members of our community. As other candidates have put it, we need to move forward to service delivery that would enhance our sustainability in many ways and would provide many opportunities to the organization's members. Learning opportunities but also job opportunities. We have to be more proactive in supporting job-hunting and carrier-building for our members. We are still very weak on that, to my opinion. Our organization has to play a catalytic role in transforming in effective assets what now are only potentially such; inter alia our graduates, our structure, our privileged relation with EIUC and the GCA, the local hubs. I am convinced that we have to develop anNGO (that could be a kind of branch of the E.MAlumni) for service delivery along the whole "Humanitarian – Recovery – Development Continuum". We can design ourprojects and we can offer consultancy services. The Erasmus+ (2014 – 2020) is a space on which we have to be affirmed. Another funding possibility may come from the Council of Europe. To do so. we need strong participation, active membership, hard-working board, able to take decisions and a Presidency with full skills to promote this agenda by our privileged partners. We need negotiation capacity and we need some funds to start with. Yes, because some lobby will be needed and so on.
Mentoring scheme. I will continue working to push forward our ambition for a strong mentoring capacity in the field of HRs and governance, equipped for providing mentoring services in the context of development or humanitarian programs / projects and to establish an outstanding mentoring scheme which will allow our association to become a service-provider in this field, giving opportunities to people willing to work on. The remarkable progress made in our mentoring scheme gives grounds for pushing forward the agenda that we exposed with Katarzyna in our Open Letter to the Forthcoming Board and the New President; which actually has been addressed in several issues as the mentoring certificates.
I will consider your vote as your engagement to the effective promotion of the above agenda. Without your participation, there is not sustainability; and probably, there is not agenda at all.
All the best to all candidates and members for this exercise of democracy
Emily
http://it.linkedin.com/pub/emilia-venetsanou/36/75a/5b9