Re: Elections 2014 – Comments on Candidates
14 June 2014 at 10:03 AM
#6067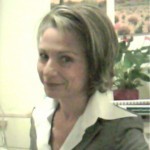 displayname688
Participant
Dear fellows, good to see a number of colleagues saying "Present" in this relevant moment of our community; i.e. voting for the executive bodies. After two elections / two boards and almost a four-year experience, we should take the challenge for a step forward, capitalizing on the efforts and achivments operated thanks to the previous two boards' hard and voluntary work (a big thanks and please continue active) as well as thanks to the membership active participation; i.e. thanks to all of us.
If you find that there is a gap between our organization's achievements and your expectations and dreams and needs, then you are on the right path. We have than to put hands on work and push forward to a positive trend, to see E.MAlumni becoming, step by step and each time more, an effective community that we will be proud to call it ours.
For me, it is good to see these candidates and their motivation and agenda. I see a converging agenda on tthe issue of participation (oh! this ir really great), on the issue of institutional building (YES!!), on the need to build capacity on project-design (I like it, let's go to this), and on the need to transform this community to a space of growing opportunities for its members, and of course the need to play a role and make a difference on the field of Human Rights.
It is also good to see the variety of profiles of the candidates and how well are structured (of course, they all are Masterory, which is a garanty of quality!) and how are covering different spaces of interest, background, geographical spaces…… If only I have to be critical, it is a pity that not all candidates have uploaded their CV.
The campagne continues for the next hours
All the best to our community and I wish a great participation (we give some signs of weakness, to be honest)
Cheers
Emily