Re: Open Letter to the Forthcoming Board and the New President – by Emilia Venetsanou (mentor) and Katar
11 July 2012 at 4:17 PM
#5852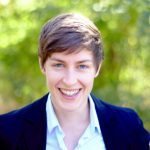 displayname187
Participant
Hi Emilia,
Thanks a lot for all your ideas and I'm very excited to hear that you and Katarzyna have started a very active mentoring relationship. It would be absolutely fabulous for you to get more involved in the improvement of the scheme and the suggestions you make are very valuable for the next round.
I have also been thinking about how we could perhaps offer some 'Coaching' training to mentors as well as offer 'co-coaching' opportunities for Alumni who are more or less on the same level which I think is similar to the peer-2-peer system you describe. Through asking the right questions alumni (and perhaps also current students) would be able to support each other in their thinking and development process – be that in relation to career decisions or achieving other goals.
I also particularly like the idea of creating 'drop-in' groups for mentors and mentees alike to exchange ideas they have been discussing and find even more support.
I look forward to exploring all these ideas futher and making them reality.
Lydia