Re: President
12 June 2012 at 12:02 AM
#5819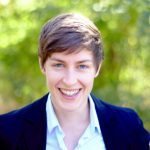 displayname187
Participant
Dear All,
In a nutshell
I am standing for President of the E.MAlumni Association because I very much enjoyed developing the organisation as board member over the last two years and would like to make sure it goes from strength to strength.
In the last two years, a number of great projects were kick-started, working procedures established and relationships formed – this provides a great basis from which to undertake more phenomenal work. As President and/or Board Member I would like to build on all previous efforts and achievements and ensure continuity while expanding activities and the influence of E.MAlumni further.
Especially in light of Lido becoming a hub for human rights and a centre for regional M.A. programmes, the E.MAlumni Association has a central role to play in connecting alumni from all regions and to provide a platform of exchange and expertise for all those affiliated with the new Global Campus. I am up for the challenge of making that happen.
Why me
During the last two years, I played a key role as board member in many initiatives and activities of the Board including for example setting up the mentoring programme, planning of career day 2010 structure, recruiting lecturers for the E.MA Human Rights Defender module 2011, recruiting the careers officer, short-listing submissions for the peer review journal Peace Human Rights while also contributing to the organisation of career days for masterini, a career survey amongst alumni and the E.MAgazine.
All these activities are part of the Association's two main priority areas for the first years
– promoting and reinforcing contacts between its members at a professional and informal level
– supporting and helping improve the activities of EIUC and E.MA
and contribute to the third, long-term aim of promoting Human Rights and Democracy throughout the world.
Where next
A lot has been achieved but this is only the beginning and I would like to see these projects continue and flourish and also
– establish the E.MAlumni Association as an integral partner of the Global Campus and Human Rights Village
– firmly establish a Diversities Advisory Group as a critical friend to E.MA and EIUC
– expand the honorary membership scheme and establish an associate membership to capture more expertise
– expand the mentoring programme and ensure bi-annual matching processes
– improve communication with Alumni through more effective use of social media and continue E.MAgazine
– further develop models to ensure greater self-sustainability of the organisation in the future
A bit of background
I would bring to the Board my experience as a member of the student union during my first degree and the experience of being a student representative for E.MA 2007-2008, as well as two years of being a proactive E.MAlumni Board member 2010-12.
Based in London, I have been working for the largest campaigning organisation for lesbian, gay and bisexual equality in Europe for the past four years. My role involved project management, strategic interventions with international IGOs as well as national and local government and other key stakeholders and acting in an advisory capacity to other NGOs and education institutions. I am about to move into a role in business development for a private sector organisation which will leave me with more time to plan my PhD and to work on other projects including the E.MAlumni Association.
I bring a great portion of idealism that's made effective by the right dosage of realism. I would like to enrich the Association's Board with my experience and expertise and dedicate my passion to this great initiative.
I am looking forward to working with an inspiring team and a fantastic E.MAlumni Board.
Lydia (E.MA 2007/8)