Re: Protests in Venezuela – statements issued by international organisations
11 April 2014 at 3:14 PM
#6011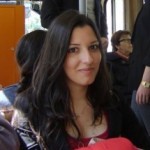 displayname941
Participant
Alba!! Thank you so much for sharing! <3 and Cristiano thank you so much for your support.
Yesterday for the first time in 15 years the opposition had the opportunity to dialogue with the government in national tv broadcasting, even though the skepticism is really strong, at least for me it was important that for the first time opposition leaders had the opportunity to address to the entire population. I don't know if this will enhance the situation but at least it is a bit of will between the parts to use the few democratic spaces available as to avoid a social eruption.
The skepticism is due to the fact that we had in 2007 another dialogue table supported by the Carter Center and it didn't work. But this time, the social situation + a change in the mediators (UNASUR) might help the dialogue. Personally I think if the government was able to open the space of the Presidential Palace to the opposition at least they are conscious that some of their policies should change. Although it is too soon to make conclusions.
This is some information about the dialogue yesterday:
-http://www.eluniversal.com/english/
Cheers to everyone!