Re: Protests in Venezuela – statements issued by international organisations
21 April 2014 at 3:48 PM
#6014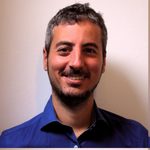 displayname661
Participant
Thanks for this information. However I think that some of the news are a bit shocking, such as describing Venezuela as a dictatorship. It is indeed a strange dictatorship where so many fair elections and referendums have taken place. I wish we had that type of "dictatorship" in many European countries. It is also a bit suprising that there were not so many opposition marches before the Bolivarian movement came to power, where the national resources were in foreign hands and analphabetism was the norm. Furthermore, the fact that people like Oliver Stone, Noam Chomsky and John Pilger have showed support to the Government in previous occassions is also to be taken into consideration within this discussion.
Needless to say I don't think the Government is doing everything perfectly, but it seems that it has taken steps forwards for the majority of the society (this is, the poor and the working class) that no previous Venezuelan administration had done in the previous decades when, again, the "opposition" was either inexistent , or in line to the regime, or maybe ignored by the mainstream media because the Venezuelan government was doing things as the main power structures (IMF, World Bank) wished.
In any case, I also wish a peaceful way out from this situation and that no coup d'etat occurrs against a legitimate Government. I am looking forward to more information about it.
Thanks again and all the best for all of you in Venezuela.
Diego