Re: Vote online or in presence?
6 May 2010 at 1:11 PM
#5562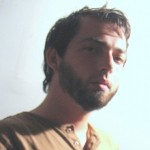 displayname79
Participant
OK for online vote, which can be more democratic (everyone involved) provided voters have easy and clear access to candidates' profiles, programs, etc AND possible last-minute updates from the Brussels meeting. This is to make sure there is no information gap between online voters who cannot attentd the Brussels meeting and online voters who can be present.
It would also be useful to be informed of the exact date or deadline for the vote through a reminder email contening all relevant info.
I guess most people who will not be in Brussels will be absent for technical reasons, not lack of interest. It would therefore be very useful to have a part of the forum to allow discussion or feed-in on important subjects.