Louise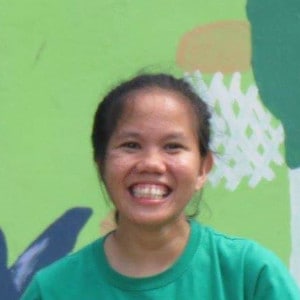 Louise Suamen
GC Asia-Pacific (APMA cohort 2016/ 2017)
Bio
Louise Suamen finished a Masters in Human Rights and Democratisation at Mahidol University in 2017. She holds a degree in BS Psychology. Since 2011, she has worked with children and young people in street situations and children in conflict with the law in the Philippines. In her spare time, she likes to write and sing in karaoke. She also aspires to be a children's book author.
What motivates you to work on children's rights?
I was indifferent about children's rights or human rights in general until I was sent to a children's rights NGO through Jesuit Volunteers Philippines (JVP). I then worked as a volunteer psychosocial worker to adolescent girls in the streets. I am ever grateful for that volunteer year at Tambayan Center that later I was also absorbed. It gained me a wider and deeper understanding of human rights. It made my view on children, particularly the children in the streets and are often in conflict with the law, changed for the better. Since then, I think I was never the same. I always feel indebted to these children and young people who inspired me to learn more and work on children's rights.
What gives you hope regarding the current developments and the future of children's rights?
I admire and is ever inspired by those brave children's rights advocates and activists who have never wavered and have still continually pushed for the realization of children's rights (especially those of street-connected children and children in conflict with the law) despite the apathy and silence of others and amidst challenging times such as the current anti-drug campaign. Although it felt, or at least as of the moment, that this group seems small, and at times even antagonized, I like to believe, it's growing. I also like to believe I'm part of it. And that we are not alone.
Which skill/knowledge that you acquired during the master are you currently using in your work?
I was so used to working right on the grounds (or streets rather) that I did not realize then that there were other mechanisms to report children's rights violations and relevant human rights violations, apart from what can be done within our locality or domestically. Learning about these mechanisms and remedies during my master has helped me in my current work.