Mariam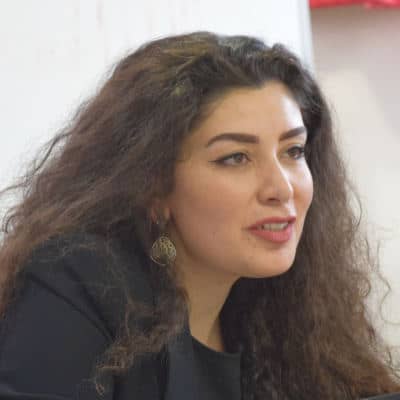 Mariam Muradyan
GC Caucasus (CES cohort 2012/ 2014)
Bio
Since October 2019, Mariam has been working as Children's Rights Officer / Researcher for the Center for European Studies, Yerevan State University Global Campus in partnership with the Right Livelihood Award Foundation.
What motivates you to work on children's rights?
I come from a small town in Armenia where many children are challenged for a better future where the environment encourages the girls to get married and boys to start earning to provide their families as soon as possible. It took me several professions and educational experiences to understand what is the change I want to bring in children's life. I started as a teacher where I understood that teaching a subject is just one part. I worked as a social worker for several years. This helped me to dive deep into the root causes of child poverty, school dropouts, and deprivation of many rights for children with disabilities, child exploitation, and domestic violence. Therefore I dedicated my MA studies to the children's rights to be better of impacting the policies, laws, systems, and practices in my region thus making the environment more enabling for better education, increasing the creativity and making children participants in shaping their life.
What gives you hope regarding the current developments and the future of children's rights?
I see great partnership efforts among people who share the same aspirations and values for a better life for children in Armenia and throughout the world. I observe that the state, society and professional environment in Armenia acknowledges the challenges and is eager to trust the changes that I and my friends pursue. After joining the Global Campus I want to help the students interested in child rights to grow professionally and I observe their desire for it. It inspires me to see the demand for contributing to the child protection entities, raising the voices of children facing societal, education and equality issues and making them participants in making decisions about the greatest plans we build for them.
Which skill/knowledge that you acquired during the master are you currently using in your work?
My education at the MA in Human Rights and Democratization helped me think wider, contrast and compare the application of universal human rights to the smallest places which are not seen on the map (E. Roosevelt's speech). Human rights education built my capacity to understand the limitlessness of equality, taught mechanisms of implementation of law based on human rights values and sharpened my critical thinking for reshaping existing systems for legal and social protection of children.