Mathilde Scheffer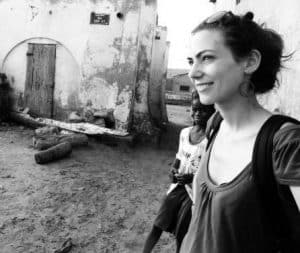 Occupation: Advocacy Adviser for SOS Children's Village International
EMA Year: 2011-2012
Thesis: Roma Inclusion – A focus on good practices in Education
On the E.MA programme
I entered into human rights with a focus on right to education while promoting the right of minorities. I am extremely grateful to the E.MA programme as it gave me the chance to explore this topic a bit further than I thought I could ever do. One of the former alumni, Veronique, contacted me while I was at the University of Vienna: thanks to her, I had the opportunity to apply for SOS Children's Village International. It has been a huge step in my career as I am employed since then with this organisation.
Her most memorable EMA experience
Kosovo remains the most striking moment of my E.MA experience. It was the first time I went to a post-conflict area. It was an immense privilege to meet all stakeholders and discuss how the conflict has affected their lives
What she thinks of the EMAlumni Association
The E.MAlumni Association is an extraordinary platform for exchange. A connective tool between the different generations of alumni: we should focus on advising and coaching each other.
---